The Best Car Service Las Vegas Offers
Alpha Transportations offers the luxury and executive transportation Las Vegas has come to expect. Our team of professional drivers is ready to provide you with exceptional service and an outstanding experience 24/7.
Alpha Transportations has a strong reputation of providing visitors and residents alike with the best of what Las Vegas has to offer. Our professional team will assist you in creating an itinerary that will exceed your group's expectations, and we will deliver the highest level of service to you and your guests, ensuring that you get the most of your time in Vegas, and don't waste precious minutes getting lost or dealing with parking. Spoil yourself with the celebrity treatment and get delivered directly at the door of each venue you visit. Get our recommendations of the best clubs, bars and restaurants in town and count on professional, punctual service with a smile.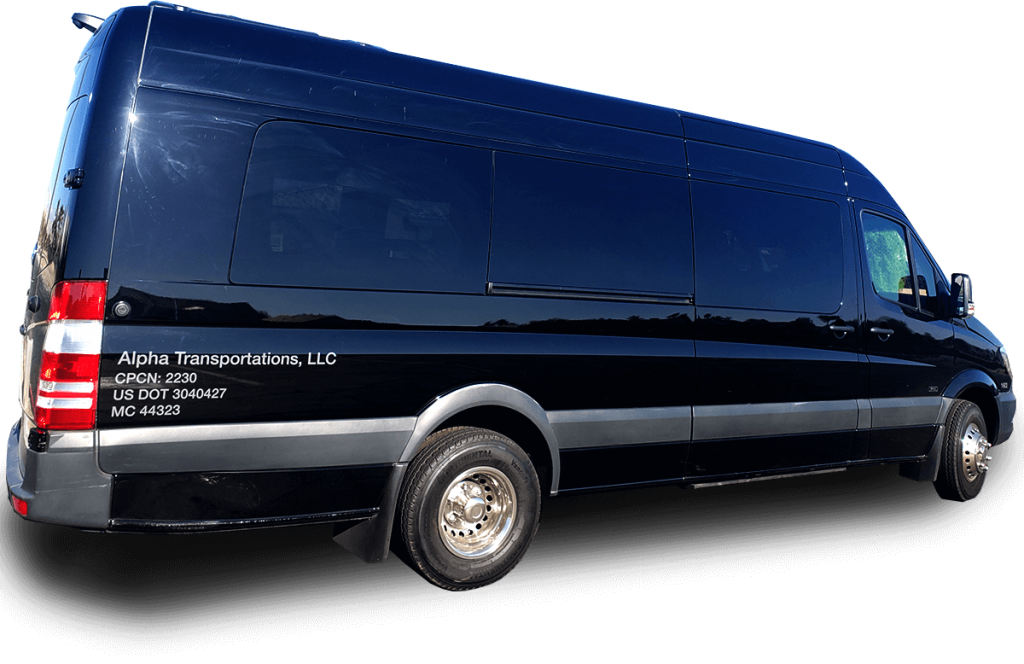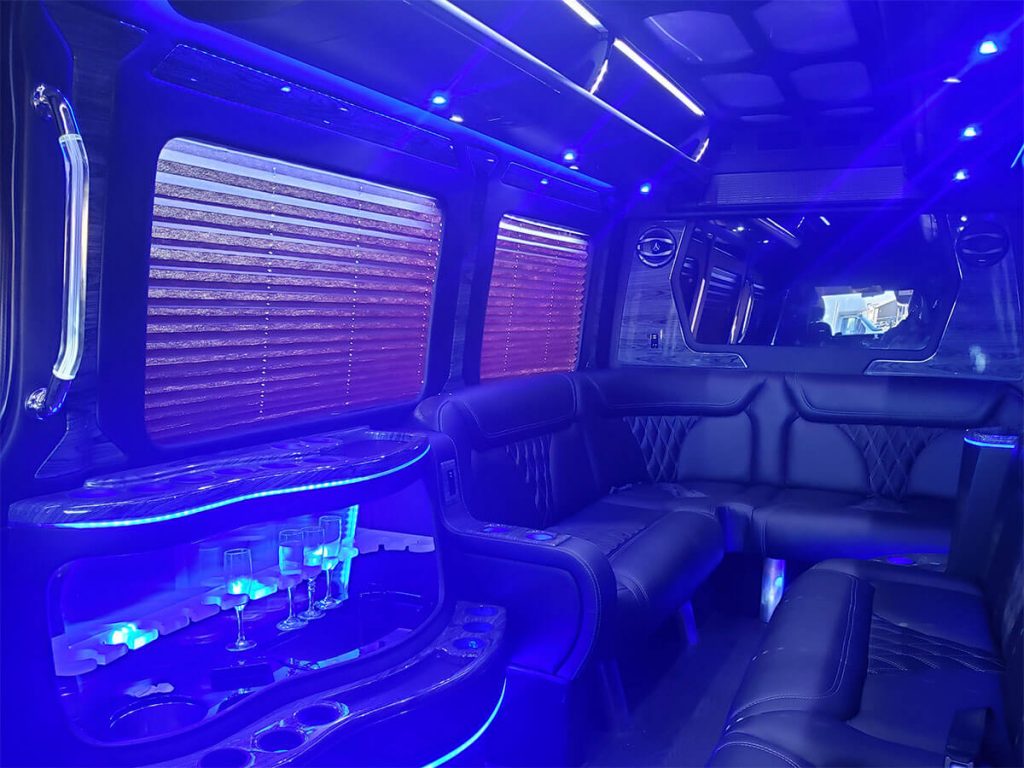 Our goal is to leave you with an experience that you are happy to share with friends and family, and knowing that we will be your first call on your next visit to the fabulous city of Las Vegas. No matter if you are in Vegas for a quick whirlwind business trip or an extended vacation with friends, we can provide you with the most professional, efficient and luxurious transportation service that Sin City has to offer.
We are as flexible as your plans require. We can accommodate groups of all sizes, destinations of all types and events of all varieties. If you can dream it, we can deliver. Known for the highest level of professionalism, count on Alpha Transportation to provide you with exceptional service for your bachelor and bachelorette event, business trip, or special event. Our fleet of luxury vehicles come equipped to bring you safely and stylishly to your destination. For around the clock transportation that will make heads turn and impress your guests, let Alpha Transportation make your trip to Las Vegas even more memorable.
Do you want to get married by Elvis? Visit the hottest gentlemen's clubs? Dance to the hottest DJs at the hottest clubs? Dine at the most exclusive restaurant on the Strip? Go shopping at some of the most luxurious boutiques? Alpha Transportation can provide you with the most unique and best limo service in Las Vegas and we won't just meet your expectations, we will exceed them. We know you have a lot of choices when it comes to transportation and we take your safety and schedule seriously. We can tailor a custom package to your special event and deliver celebrity level service to you and your guests. Don't just party like a rock star, travel like one too! We can pick you up at the airport, transport you to your hotel and travel the streets of Vegas with you, allowing you to experience the best of what Las Vegas has to offer. Our knowledgeable and professional drivers can act as tour guides to the best of the city, or stay discreetly behind the scenes, whatever your group desires. When you are planning your dream trip to Vegas, be sure to add Alpha Transportation to your list and we will help you make the most of your visit.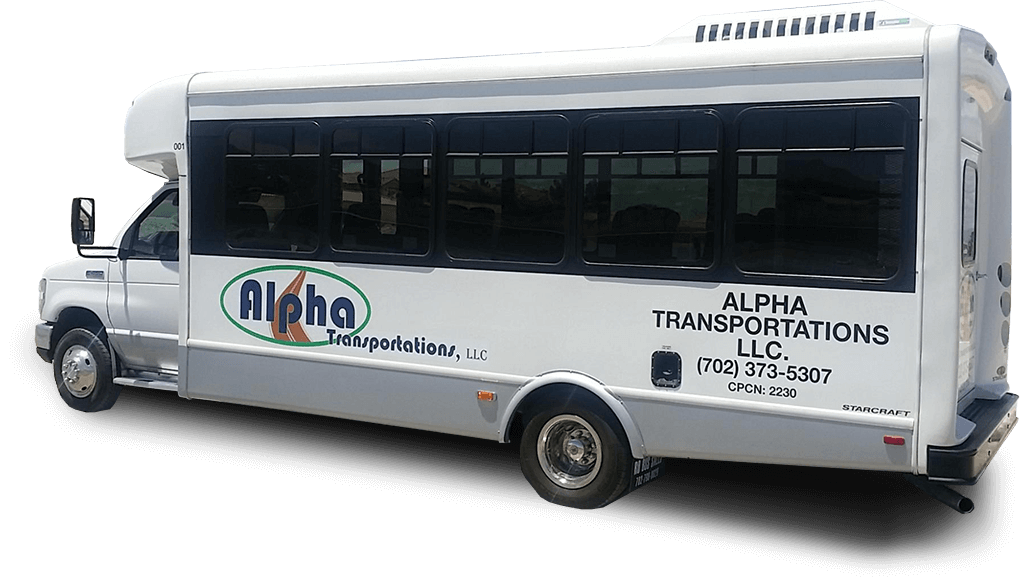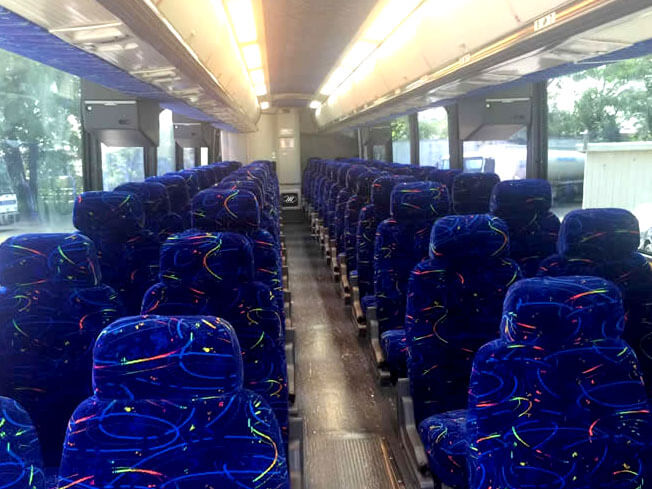 Our fleet vehicles are lavishly appointed with a variety of amenities to cater to your every whim. Whether you favor a mini bar equipped stretch limo, an understated sedan, or a party bus equipped with a great sound system, we are ready and waiting to provide you with top-level transportation. With unique, custom tailored experiences that are sure to provide excellent memories, you won't have to worry about directions or finding parking. Just sit back, relax and enjoy Las Vegas! Alpha Transportation will deliver quality transportation that your guests will love, at a price your pocket can appreciate.
Please browse our fleet vehicle gallery to see the vehicles that are currently available to suit any need and browse the packages for that will be perfect for your special occasion. Call or contact us to reserve your vehicle of choice for your special event. Let Alpha Transportation deliver you in style and luxury. Let us make your trip to Las Vegas a memorable experience.
Alpha Transportations. Luxury. Impeccable. Memorable.